A real friend is one who walks in when the rest of the world walks out.
~Walter Winchell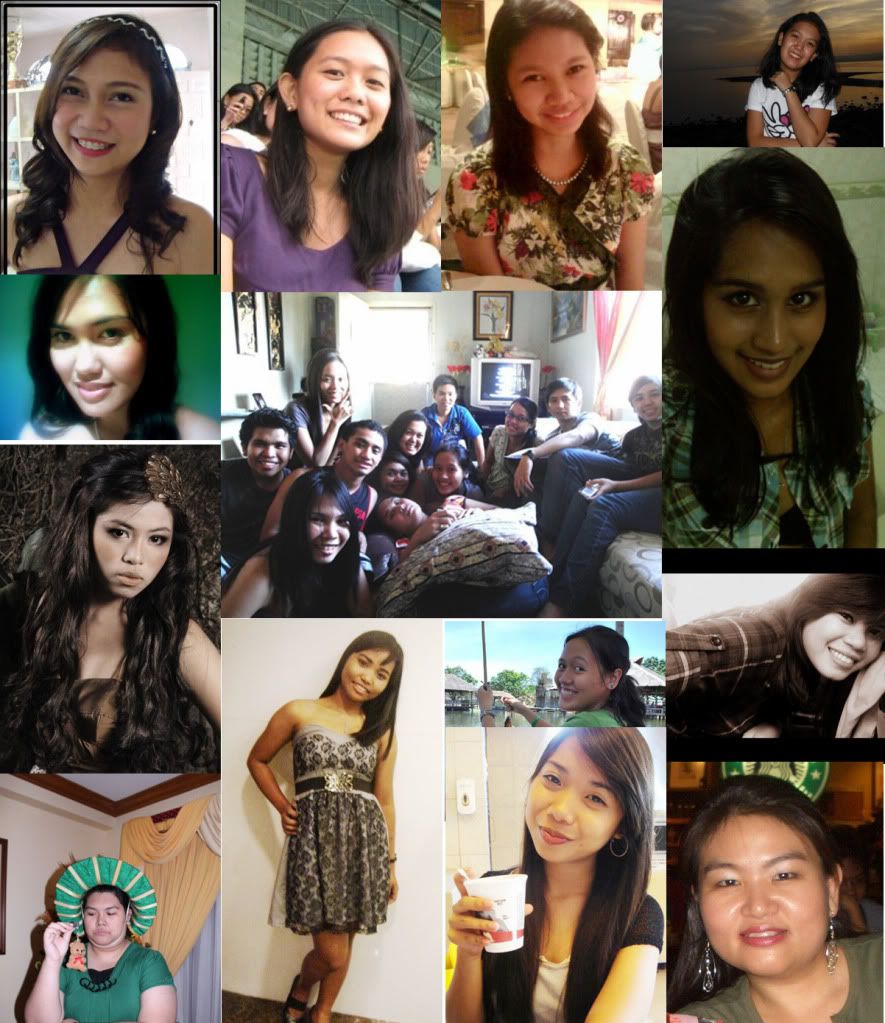 As many people have said, "love fades but friendship never ends." The power of friendship conquers any sorrow and troubles that come in every person's life. There is no such thing as a perfect friendship; there will come a time when friends will have misunderstandings, but those fights are only instruments to strengthen your relationship with each other.
The image of the people above are some of my true friends (there are many more yet I just can't fit them to one small picture), the ones who never left me. The ones who respected and understood my situation. The ones who loved me and I loved in return. We are not perfect, all of us have different interests and views in life, however, we blend perfectly because of the fact that we are bonded by a special force called "friendship". Aside from my family, I think my friends are the greatest blessing God has ever given me. The very people who are special to my heart and no matter what happens, I'll never forget them. They are the ones who make me feel special, the ones who always make me feel that I am something in the society.
Among the many articles about friendship, the one published by Dr. Ronald D. Bissell is the one that inspired me the most when he said that "Friendship is more than just being friends. It is a connection deep within the spiritual soul that is an unearned gift of love because true friendship is seen through the heart not through the eyes." Of the 18 years that I am living here on Earth, it is just now when I realized that friendship is indeed two people that are willing to give companionship to one another.
Thank you my friends for always being there for me. If the three magis had a star to guide them along their way, I had you to lead me when I felt that I was just a useless wandering soul.
God Bless You!